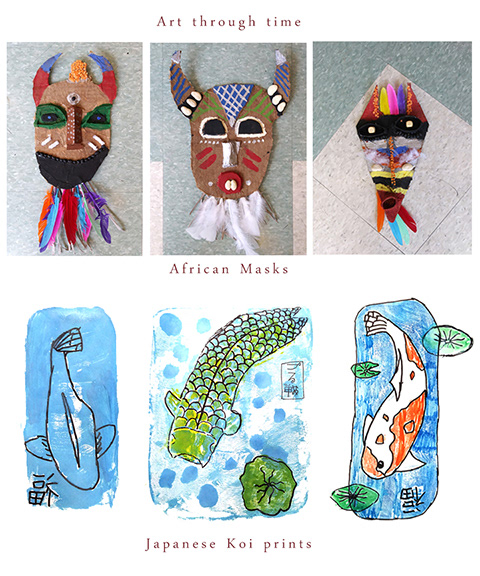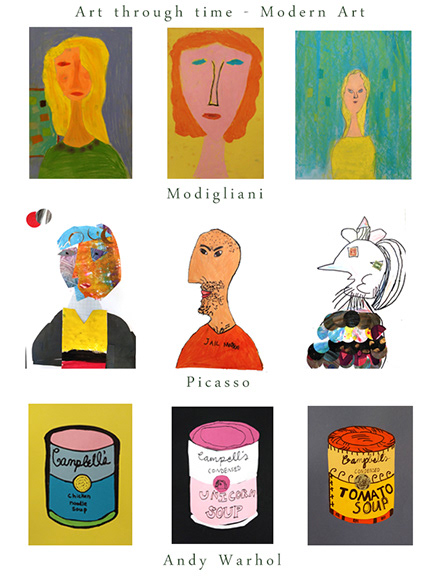 July 2018
I teach a program called Art Through Time at Explorations Camp in Montreal for the month of July. 
For the first week, we focus on ancient art and for the second, we move forward in time to study modern artists.
Here are some examples of the children's work from the first two weeks -  such wonderful work!